Roller shutter Prices
Mane Roller shutters install and repair roller shutters, from our Manchester head office Mane cover the North West, Yorkshire and North Wales. Our roller shutters prices are great value, all of our products are of the highest quality and are installed by highly motivated fully trained engineers. Mane is a fairly small firm with small overheads which mean we can give you great quality roller shutters at lower prices than our larger competitors. Mane offer free quotations on all new roller shutters and offer a standard 2 year guarantee on all new parts fitted. From our Manchester head office Mane have engineers covering The North West, Yorkshire, The Midlands and North Wales so please contact us today for a free quote.
Roller Shutter Price Guide
All of the prices on this site are for a basic electric roller shutter door, the doors are motorised and come with 2 remote control handsets as standard, the price includes us coming to measure the roller shutter and full installation with a 2 year guarantee.
Roller Shutter Price list for electric roller shutter powder coated to any ral colour
2mtrs wide x 2.5mtrs high £1150 + Vat
2.5mtrs wide x 2.5mtrs high £1175 +Vat
3mtrs wide x 2.5mtrs high £1210 + Vat
3.5mtrs wide x 2.5mtrs high £1255 + Vat
4mtrs wide x 2.5mtrs high £1305 + Vat
4.5mtrs wide x 2.5mtrs high £1365 + Vat
5mtrs wide x 2.5mtrs high £1415 + Vat
5.5mtrs wide x 2.5mtrs high £1465 + Vat
6mtrs wide x 2.5mtrs high £1500 + Vat
2mtrs wide x 3mtrs high £1165 + Vat
2.5mtrs wide x 3mtrs high £1215 + Vat
3mtrs wide x 3mtrs high £1265 + Vat
3.5mtrs wide x 3mtrs high £1315 + Vat
4mtrs wide x 3mtrs high £1365 + Vat
4.5mtrs wide x 3mtrs high £1440 + Vat
5mtrs wide x 3mtrs high £1490 + Vat
5.5mtrs wide x 3mtrs high £1595 + Vat
6mtrs wide x 3mtrs high £1645 + Vat
Roller shutter price list for electric roller shutter in standard galvanised colour
2mtrs wide x 2.5mtrs high £1000 + Vat
2.5mtrs wide x 2.5mtrs high £1025 + Vat
3mtrs wide x 2.5mtrs high £1045 + Vat
3.5mtrs wide x 2.5mtrs high £1070 + Vat
4mtrs wide x 2.5mtrs high £1095 + Vat
4.5mtrs wide x 2.5mtrs high £1145 + Vat
5mtrs wide x 2.5mtrs high £1175 + Vat
5.5mtrs wide x 2.5mtrs high £1195 + Vat
6mtrs wide x 2.5mtrs high £1235 + Vat
2mtrs wide x 3mtrs high £1025 + Vat
2.5mtrs wide x 3mtrs high £1050 + Vat
3mtrs wide x 3mtrs high £1080 + Vat
3.5mtrs wide x 3mtrs high £1105 + Vat
4mtrs wide x 3mtrs high £1165 + Vat
4.5mtrs wide x 3mtrs high £1185 + Vat
5mtrs wide x 3mtrs high £1215 + Vat
5.5mtrs wide x 3mtrs high £1295 + Vat
6mtrs wide x 3mtrs high £1325 + Vat
Roller shutter repairs
Replace tube motor on roller shutter between £400 - £500 + Vat
Replace Remote control c/w 2 handsets £180 + Vat
Replace Key switch £140 + vat
Replace rocker switch £130 + vat
Curtain replaced from £100 per square mtr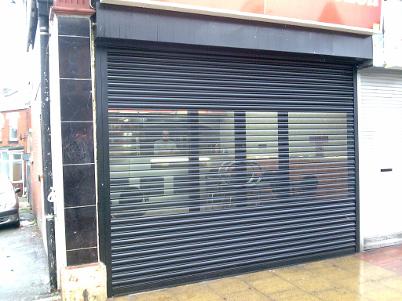 Powder coated black roller shutter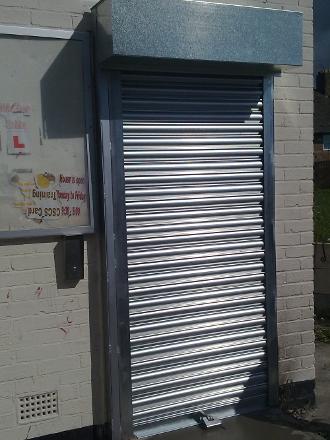 Galvanised roller shutter